Environmental Consulting and Geology Services
Providing Environmental Consulting and Geology Services, Michael G. Czerwinski Environmental Consulting builds on decades of experience and knowledge.
We serve the southeastern United States. And our team specializes in Florida environmental issues. We have expertise in protected, threatened, or endangered species, and best practices. Our services span marine (salt water), aquatic (fresh water), and land based needs. We meet the specialized needs of a growing population and sensitive environment.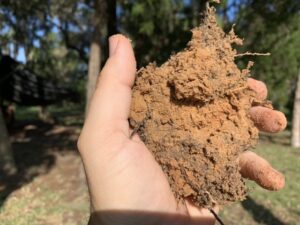 Our services help whether you are investigating property for purchase or development.  When you need Environmental Science skills, we have seasoned staff to meet your challenges. And we can engage talented associates with advanced skills. Our associates specialize in marine biology, city planning, law, and even archeology.
Please explore our offerings. If you are looking for something specific, use our site search. And feel free to contact us if you would like more information or have questions.
We can live with wetlands. They  are protected by law, but we can still live next to them. Enjoy being close to nature and follow the law. Get your wetlands study before asking for a county work permit. Avoid fines and work delays. We help "Humans and Habitats Together" maintain a balance. Our team has decades of experience to bring to your situation. Find out how we can help you understand wetland habitats. Understand their limitations, and what is possible.
Learn More
Understand your obligations and best options when working in sandy soils where this critical species lives. This knowledge helps avoid HOA issues, fines, contract breech, project delays, and work stoppages. We offer:
Surveys and Assessment

Relocation

Permitting assistance
Learn More
Building on, over, or near water
Resource Protection Area Assessments
Planning to build a dock, pier, or other waterside structure? You'll likely need an assessment before being permitted. We provide Sea Grass Studies and reports related environmental conditions associated with marine and aquatic vegetation and species.
Learn More
Biological and Habitat Assessments
Listed Species Assessments
Know what's on the land, under it and in the trees. Some counties require this work before issuing permits. We provide Land Cover Mapping, Species Identification, Environmental Monitoring, and Water Quality Measurement.
Learn More
Phase 1 Environmental Assessments
Don't jump the gun. That can be an expensive mistake. These are required for commercial developments and many utility changes. Keep ahead of the law, especially in sensitive areas.
Learn More
Extensive Experience
With 30 years experience, we confidently handle complex and unique situations. We know environmental issues for highways, homes, and habitats. Learn more about our professional team.
Find out More
Government Quality
We work on extensive governmental projects ranging from local wetland and Resource Protection Area surveys to massive highway construction. Our services meet many Government and private needs.
Find out More
Community Connected
Our community connections often call us when something looks strange or somehow out of place. Those ties to people and locations where we work often make happy endings for man and beast. Trust our connections.
See an Example